The Showstopper Collagen Tea - Skin Support herbal loose leaf
35g pack (approx. 30 serves)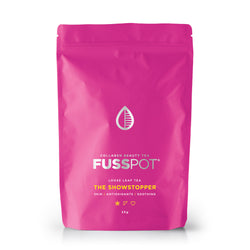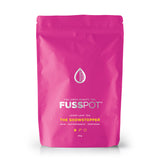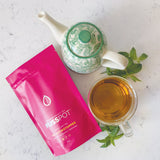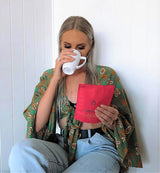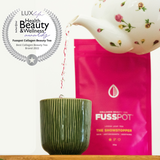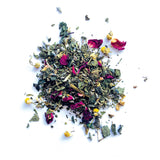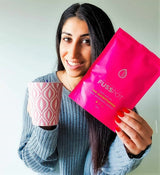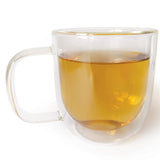 The Showstopper Collagen Tea - Skin Support herbal loose leaf
Highlight: Complexion and Skin-support Collagen Tea
✔  Supports Firmer, Smoother Skin
✔  Supports Excess Sebum & Oily Skin
✔  Flushes Toxins
✔  Supports Hair Growth
✔  Great for Relaxation and Calm
Type: Organic Herbal Loose Leaf Collagen Tea
Ingredients: Spearmint, Lavender, Chamomile, Nettle Leaf and Rose Petal with hydrolyzed collagen Peptides
Best for: Evenings or any time - Naturally caffeine-free
Want to get glowing skin, give your body an energised boost with natural antioxidants and feel a healthy buzz from a collagen drink to get your skin glowing? Then this organic herbal collagen tea blend is here to help you through!  Refreshing Spearmint is combined with Lavender and Chamomile to create a light and delicious infusion, hot or cold. A well-rounded flavour that is a sure-fire winner to refresh you day or night. Infused with hydrolyzed collagen peptides to assist with shiny thicker hair, glowing skin and stronger nails, you've got to get this brew on your daily To-Do list. So, take some quiet time, brew up a cup, shut out the world and leave the rest to this Showstopping collagen tea blend to boost your body and your skin. Yes!!
The Showstopper collagen tea includes chamomile which helps fade sunspots, eliminate acne scars and fight breakouts due to its anti-inflammatory and antiseptic properties. It is also the best collagen drink to help you relax whilst assisting digestion. Chamomile is also a powerhouse of antioxidants and protects the skin from free-radical damage.... Meanwhile, Lavender is another natural herb, that can benefit our skin health. Medicinally, lavender is widely used to help with sleep and relaxation, (aka our beauty sleep!), but what we're really loving for our skin is that lavender assists in helping to reduce redness, blotchy patches, and acne scarring. So two powerful herbs packed into this collagen tea blend along with hydrolyzed collagen peptides that promotes beauty from within so that your skin is going to love every cup you drink!

Created, blended and packed in Australia with local and imported ingredients, which are 100% organic where possible.
Spearmint– natural antioxidant and prevents the production of excess sebum on the skin
Lavender – improves sleep quality, improves skin by helping to treat skin blemishes and promotes hair growth
Chamomile – Helps with sleep and relaxation, assists with reducing inflammation, antioxidant effects on improving skin and reducing stress acne, slows osteoporosis
Nettle leaf – supports skin health & helps the body process & flush away toxins, has anti-inflammatory properties, reduces blood pressure
Rose Petal - blood purification, helps with acne and eczema and skin quality
Bovine hydrolyzed Collagen Peptides – helps improve the body's skin, hair, nails, joints, tendons, bones, skin tone and elasticity.
SHAKE ME TO TAKE ME:  Shake the pouch to distribute the collagen tea and all the ingredients evenly.  Add 1 heaped teaspoon (approx. 1 gram) of Fusspot's loose leaf The Showstopper Collagen Tea to a strainer/infuser, then place into a cup (250ml) of freshly boiled water for 2-5 minutes pending on the strength you prefer.  Remove strainer and enjoy warm, or even chilled over ice.

This is a herbal collagen tea: A Great morning, daytime or evening drink that contains no caffeine.  Drink 1 cup any time of day, and particularly at night approx 1 hour before bed.

100% organically grown and ethically sourced tea and herb ingredients where possible.

Warning: -  Made on equipment that may also process nuts and gluten.  Do not use if pregnant or nursing without professional health care advice. 

Go Aussie Go! - Created, blended and packaged in Australia using local and imported ingredients.

Storage: Store in a cool, dry place.
1 gram / Teaspoon – approx. 30 servings per pack.
Spearmint, Lavender, Chamomile, Nettle Leaf and Rose Petal with hydrolyzed collagen peptides (sourced from grass-fed, pasture-raised bovine hide).