Cloud Nine Collagen Sleep Tea - herbal loose leaf
35g Pack (approx. 30 serves)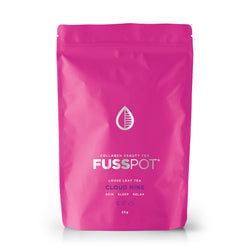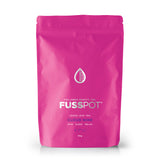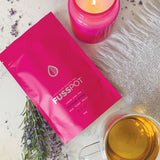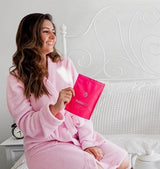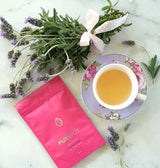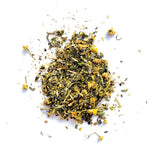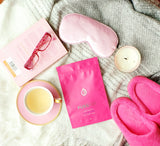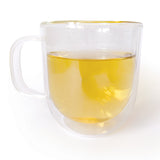 Cloud Nine Collagen Sleep Tea - herbal loose leaf
Highlight: Collagen Infused Herbal Sleep Tea
✔  Helps You Relax & Sleep Better
✔  Aids Calmness & Peace
✔  Supports Skin Blemishes & Healthy Hair,
Type: Organic Herbal Loose Leaf Collagen Sleep Tea
Ingredients: Chamomile flowers, lemon balm leaf, passionflower, lavender flowers, scullcap leaf with hydrolyzed collagen peptides
Best for: Evenings/Nights - Naturally caffeine-free
Want a better night's beauty sleep? We've got the perfect sleep tea for you!!! This is a sleep tea that's packed with antioxidants and collagen, promotes beauty from within, helps you wind down AND relax, and will assist with a good night's beauty sleep! This delicate organic collagen infused sleep tea is great to drink before bed with all the flavour to get you off to sleep, that will relax you and help restore, repair and rejuvenate over night - thanks to the infusion of collagen in chamomile and lavender and other herbs and tisanes. Blended with hydrolyzed collagen peptides which supports improved skin texture, thicker hair and stronger nails to help you wake up glowing, and blended with organic ingredients to assist in reducing skin inflammation and blemishes, this blend is all about you! Overall, a beautiful collagen sleep tea to drink after dinner, or just before bed to get sleepy and snoozy. So, tuck in for some Zzzz's with this sleep-inducing blend! Sweet Dreams!
Did you know the term "beauty sleep" has merit, as a good night's sleep can mean better skin health because when you sleep, stress hornone levels drop during sleep time, which helps skin repair from any daytime damage. and then the body can also produce more collagen, which helps minimize fine lines, restore skin elasticity and help support and strengthen muscle mass, as well as strengthening skin structure and improving skin texture. So, when you're sleep-deprived, your body naturally makes more stress horrnones, and elevated levels of these can lead to increased stress and inflammation in the body and in turn - denigrate your skin's quality. When you sleep, your body also boosts blood flow to the skin, which means you wake to a healthier glow. So, the lesson here? Skimp on sleep and your complexion could look drab and dull. To help you get those Zzzz's and a better night's sleep, try drinking our Collagen Sleep Tea "Cloud Nine" to help you unwind and relax, and start slowing down after a busy day….. Give your body a chance to restore, repair and rejuvenate overnight with Cloud Nine Collagen Tea, sleep well and wake up glowing! Nighty night!

Created, blended and packed in Australia with local and imported ingredients, which are 100% organic where possible
Chamomile – Helps with sleep and relaxation, and assists with reducing inflammation and helps with digestion.
Lemon Balm leaf – relieves stress and anxiety, eases insomnia and promotes sleep, plus relieves indigestion
Passionflower – helps skin healing, assists with stress/anxiety
Lavender – improves sleep quality, helps to treat skin blemishes and promotes hair growth
Skullcap leaf – great for insomnia, inflammation and relaxation
Bovine hydrolyzed Collagen peptides – helps improve the body's skin, hair, nails, joints, skin tone and elasticity.
SHAKE ME TO TAKE ME:  Shake the pouch to distribute the collagen tea and all the ingredients evenly.  Add 1 heaped teaspoon (approx. 1 gram) of Fusspot's loose leaf Cloud Nine Collagen Tea to a strainer/infuser, then place into a cup (250ml) of freshly boiled water for 2-5 minutes pending on the strength you prefer.  Remove strainer and enjoy warm, or even chilled over ice.

This is a herbal collagen tea: A Great evening collagen drink that contains no caffeine.  Drink 1 cup after dinner and/or 1-2 hours before bed.

100% organically grown and ethically sourced tea and herb ingredients where possible.

Warning: -  Made on equipment that may also process nuts and gluten.  Do not use if pregnant or nursing without professional health care advice. 

Go Aussie Go! - Created, blended and packaged in Australia using local and imported ingredients. Storage: Store in a cool, dry place.
1.5 grams / teaspoon - approx. 30 serves per pack
Chamomile flowers, lemon balm leaf, passionflower, lavender flowers, scullcap leaf with hydrolyzed collagen peptides (sourced from grass-fed, pasture-raised bovine hide).