The High-Flyer Collagen Tea - English Breakfast Teabags
56g Pack / 28 teabags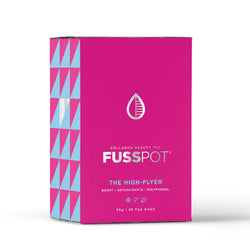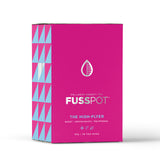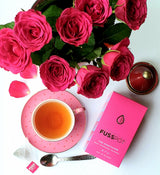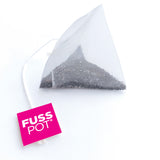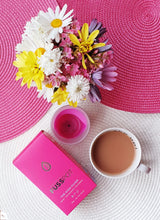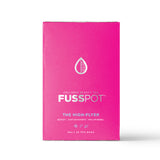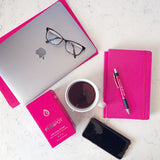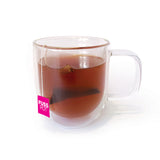 The High-Flyer Collagen Tea - English Breakfast Teabags
Highlight: Morning or any time Energy-boosting Collagen Tea
✔ Antioxidant Rich with Natural Caffeine
✔ Anti-ageing to help with wrinkles & fine lines
✔ Supports Skin, Hair, Nails, Joints
Type: English Breakfast Black Tea in biodegradable Teabags

Best for: Morning or any time collagen teabags.  (This Tea DOES have caffeine)
A traditional blend of 100% certified organic English Breakfast Tea, a great blend and the best collagen drink to kick off your morning and get into the day!!! A super-boost of collagen and a caffeine fix, our High-Flyer Collagen Tea is great for all you busy gals…. rushing around running your lives, whilst the collagen and antioxidants are working hard behind the scenes reducing free radicals and boosting your skin and your body from the inside, and the black tea gives you your caffeine hit! Add to the benefits of hydrolyzed collagen peptides that help enhance your skin, hair and nails and overall beauty from within, and you can't beat the buzz and the super-boost you'll get from this collagen tea blend - it's the best collagen skincare in a drink!!! Serving Suggestion: Perfect on its own or with milk and/or sugar or even lemon.
Our High-Flyer English breakfast collagen tea is what we'd normally describe as full-bodied, robust, rich and blended to go well with milk and sugar, and usually consumed in the mornings or throughout the day…… actually, it's really in the style traditionally associated with a hearty English breakfast – (funny that)!!! But this collagen tea formulation has been blended to really give you a double-edged push, boosting both your energy AND your skin whilst you're running around town, catching early morning flights, running board meetings and doing early sunrise yoga!  Jump for joy!!!

NB – For our Fusspot Beauty Tea Teabags, we have tried to use as much eco-friendly and planet-friendly packaging where possible…. With minimal micro-plastics –  we've used soilon fabric, pyramid teabags which are biodegradable and compostable, with non-toxic, non-bleached strings, and recyclable tags and box packaging!
Created, blended and packed in Australia with imported ingredients from Sri Lanka.
Black Tea – packed full of natural flavonoids and antioxidants which are traditionally linked to slowing the signs of ageing by reducing the impact of free radicals in the body.
Bovine hydrolyzed Collagen Peptides – improves the body's skin, hair, nails, joints, elasticity, bones, tendons.
Add 1 collagen teabag of Fusspot's The High-flyer Collagen Tea into a cup (250ml) of freshly boiled water for 2-5 minutes pending on the strength you prefer.  Remove teabag and enjoy warm/hot or chill over ice adding lemons and mint to make a traditional Iced Tea!

Drink 1 to 3 cups any time, or 3 hours before bed as required as this tea DOES contain caffeine.

FUN BONUS: You can cool the teabags down in the fridge and place them over your eyes as a great cooling and hydrating eye-soother at night before bed… the cold teabags will do your eye-skin wonders!!!

100% organically grown and ethically sourced tea ingredients where possible.
Warning: -  Made on equipment that may also process nuts and gluten.  Do not use if pregnant or nursing without professional health care advice. 

Go Aussie Go! - Created, blended and packaged in Australia using imported ingredients from Sri Lanka.

Storage: Store in a cool, dry place.
1 collagen teabag per serve
English Breakfast Collagen Tea consisting of 100% organic black tea and hydrolyzed collagen peptides. Made with imported, 100% certified organic ingredients imported from Sri Lanka and blended in Australia with hydrolyzed collagen peptides (sourced from grass-fed, pasture-raised bovine hide). This Tea naturally contains caffeine.